In the framework of its cooperation with the Centre Numerique Francophone (CNF) in Tripoli, and according to its action plan for 2017, containing the organizations of targeting academics,
the Lebanese Information Technology Association (LITA) organized a seminar headed by Dr. Imad El Kassaa Director of the CNF, and animated by Ms. Yemen sayour PR/ HR responsible at CNF, on "Internet Governance and ICANN" at the "Doctoral School" of sciences at the "Lebanese University".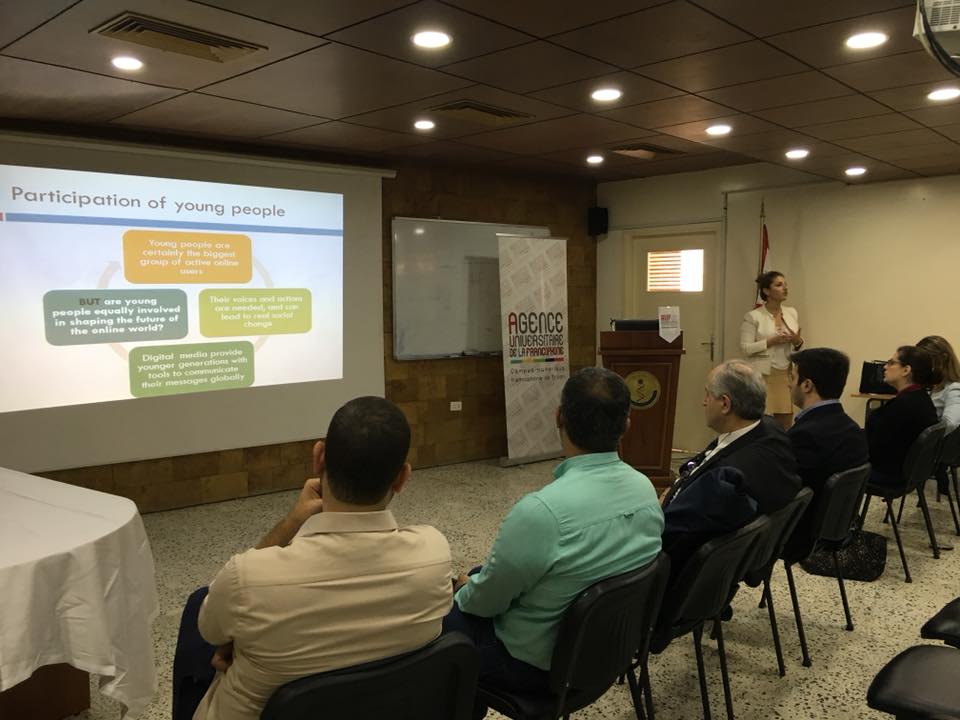 The program was organized in three sessions. Mr. Fahd made the first and the third presentations titled "History of the Internet, and an Introduction to ICANN and the IANA" while the second intervention was on "Internet Governance" presented by the president of LITA, Mona Al AchkarJabbour.
Mr. Batayneh spoke about the early days of the Internet, and shared some timelines from the start of the ARPAnet project in 1969 all the way until the completion of the IANA Stewardship Transition in 2016. He also spoke about ICANN, the IANA, and the Domain Name Industry; mainly after the roll-out of 100s of New gTLDs.
The presentations were followed by passionate discussions, and the PHD students made interesting interventions that revealed their interest in following up the subjects of the seminar, which was welcomed by the CNF and the University.
ICANN, LITA, and CNF met after the seminar and discussed further cooperation on the organization of similar activities on the subject of Internet Governance and the DNS.